Macintosh/Apple Repairs & Sales
There are no products.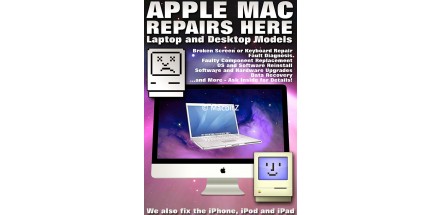 Business name: Macbitz
Location: Glen Eden
Waitakere City
Auckland
About: We are a NZ based firm dedicated to providing sales & service to all types of Apple Computer products at reasonable cost with guaranteed results.
Services offered: Service and sales to Macintosh Computers and ancillary equipment. We also specialise in hard to get parts. We also offer a logic board repair service.
Areas serviced: NZ Wide but Auckland Based
Availability: Normal Office Hours except Wednesday Afternoon but always contactabl­e for out of hours emergencie­s
Our mission is to provide a speedy and quality service at reasonable charges. We will always tell you what we feel your needs are and will not try to sell you a new computer if we feel you do not need it. We are able to supply used and new Macintosh products and ancillary equipment. Unless stated otherwise we offer a 90 day RTB guarantee. We try to provide that personal service which larger organisations may lack
There are no products in this category.